Delivering the Best to Your Customers, And Ours
A Partnership You Can Count On
Property Damage Happens. We're Here to Help.
Property damage when disaster strikes is extremely upsetting to home and business owners, and that stress and frustration is often expressed to you as the insurance agent. When your reputation is on the line, you need a partner you can count on to render the services you're covering. The team at Action Restoration and Property Services works as hard to restore your policyholders' home as they do to build a partnership you can count on. You can count on us for consistent communication with you and your clients from start to finish. Let's build a partnership to rebuild Northern Colorado homes!
Action Restoration & Property Services Gives You a Competitive Edge!
In an increasing competitive marketplace, any edge can mean the difference between growing and stagnating - or worse. Action Restoration & Property Services gives you an extra edge that can create a solid bond between you and your policyholder.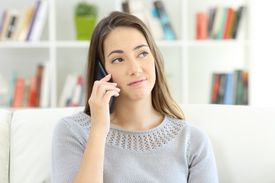 Ensuring Happy Clients Will Help Build Your Business
Property losses are traumatic events. When they happen, your policyholders depend on their policies - and on you - to help them through. Be ready when they need you by referring them to Action Restoration & Property Services, a reliable, expert restoration contractor that makes customer care a top priority.
When Action Restoration & Property Services is finished, you'll have happy policyholders who not only will renew year after year, but will refer business, too!
Immediate Response 24/7
Action Restoration & Property Services provides immediate response 24/7. A member of our team will contact the property owner within ten minutes of the initial call, and will do our best to be on-site within 60 minutes. When time and service matter, Action is there for your clients (and, ours!).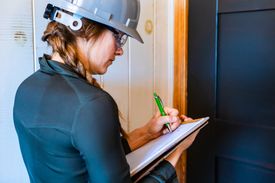 Restoring the Property, Caring for the Owner
We restore property but also peace of mind by offering the property owner a detailed understanding of the restoration process. We treat every customer as if they were our neighbors, and are very familiar with the insurance claims process. We can assist them by getting all the information your agency needs to enact their policy and extend coverage.
Your Clients Are Our Clients
When you refer our company and allow us into your policyholders' homes or businesses, protecting and improving your relationship with your clients is foremost in our mind. Our job is not only to restore the property but to insure that our interaction with your valuable clients is a positive reflection on you!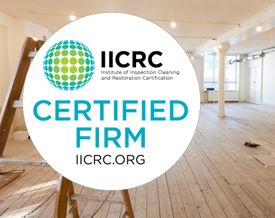 IICRC-Certified Technicians on Every Job
Each loss is handled according to industry certification protocols and best practices by having an IICRC (Institute of Inspection, Cleaning and Restoration Certification) certified technician on every loss. This ensures that both you and your client can be confident in the services we offer.
Comprehensive Documentation and Communication
Action Restoration & Property Services coordinates all aspects of the loss and provides comprehensive documentation to demonstrate that all work is done thoroughly and completely. And most importantly, we will communicate, communicate, communicate to ensure all parties are informed and up to speed on all aspects of the project.
5 Stars! You have found the company that does the best work around! I had an unexpected water leak that caused damage to my hardwood floor and walls. Gregg, the owner, immediately came ready and prepared to dry things out. This man is a true professional. These guys gave me ALL MY OPTIONS and TOTAL CONTROL while dealing with my homeowner insurance. This situation was unexpected and stressful but they took care of my home. If you want it done right, fair, and professional — call Gregg!
~ Christopher V.