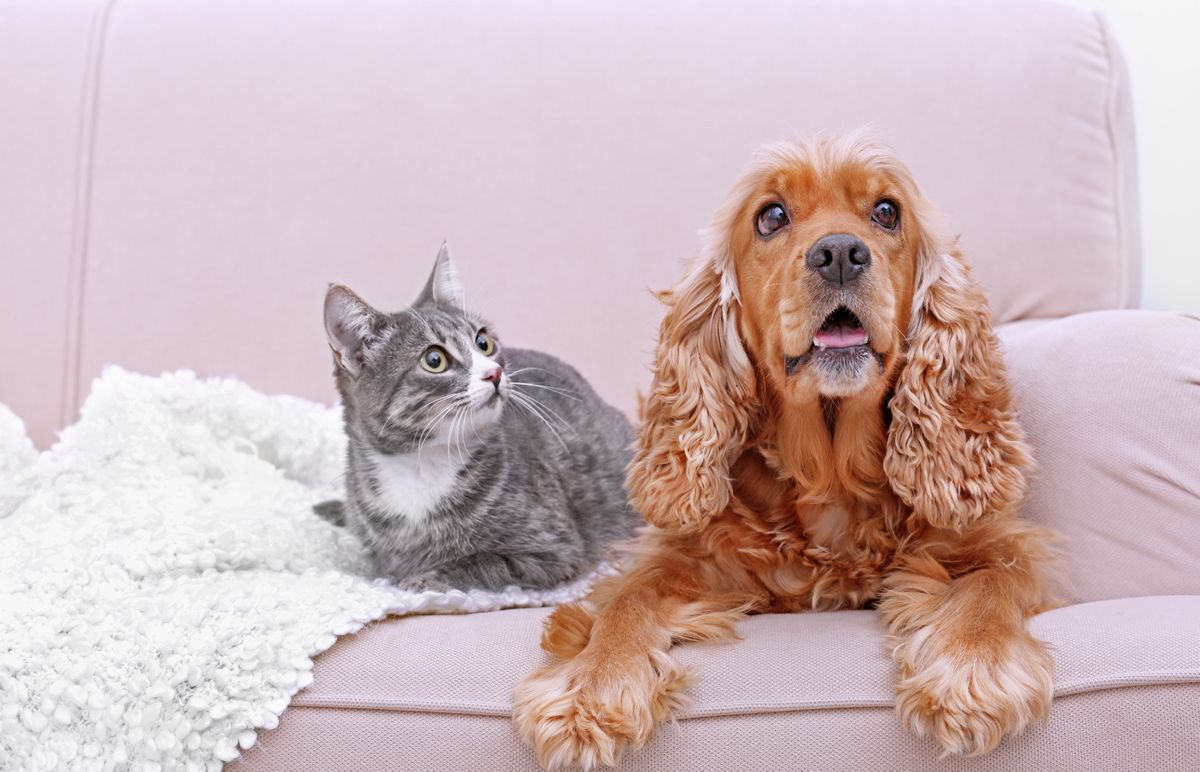 What's Hiding In Your Upholstery
Action NoCo
Join us as we explore some of the many things lurking inside the fibers of your upholstery.
Ahh, that cozy feeling of curling up in freshly washed sheets and inhaling the aroma of your favorite fabric softener as you drift off to sleep. Wouldn't it be nice if all of your furniture offered this luxury? With professional upholstery cleaning services, they can!
At Action Restoration & Property Services, our talented cleaners can have all of your furniture feeling and smelling like freshly laundered linens - a welcoming comfort, indeed. Clean upholstery not only improves the look, comfort, feel, and smell of furniture, but it can also improve the health and safety of those who rest upon it. Join us as we explore some of the many things lurking inside the fibers of your upholstery.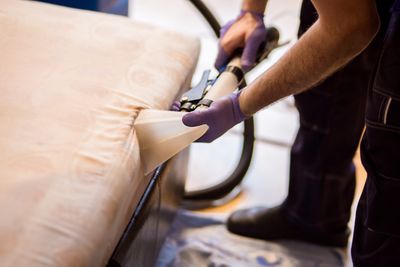 Allergens
Common household allergens include dust, pet dander, and mold, all of which are small enough to hide in upholstery and carpet fibers. Regular vacuuming can help, but does little to remove all the micro elements that bury themselves deep within the material. Other household allergens that have been found in upholstery include pollen, mites, and rodent droppings, all of which can induce allergic reactions in families.
Skin Cells
Every day each person sheds nearly a million skin cells, leaving thousands of them behind everywhere they go. In fact, it's estimated that the average person loses between 30,000 and 40,000 skin cells each hour, which means for every person relaxing on your couch to enjoy a movie, more than 50,000 skin cells are deposited before the credits roll. Additionally, each person loses 50 to 100 hairs that easily cling to fabric surfaces, like your upholstered armchairs! A deep upholstery clean by your local carpet cleaning company removes most of these human fibers, leaving behind a clean, comfortable living room set.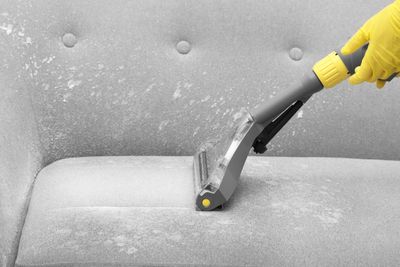 Mold
Mold is an incredibly opportunistic and resilient fungus that is found nearly everywhere that dark, moist environments exist - like the inside of your couch cushions. Where there is a food supply, mold can replicate furiously, taking up residence in some pretty inconvenient places. If there has ever been a food or beverage spill on your upholstery, there's a chance that mold has taken the opportunity to flourish. Left unchecked, mold can thrive in couch cushions, undetected for years. Kill and remove mold and moisture with powerful upholstery cleaning by your local professionals.
Other Unsavory Ingredients
Allergens, skin cells, and mold are the majority health and safety concerns in upholstery, but there are many other unwelcomed microbes enjoying the comforts of your furniture including mites, dirt, urine, sweat, crumbs, and more. When upholstery is used in a public domain such as a waiting room or the like, the mix of ingredients left behind becomes much more insidious including a mix of dander, bodily waste, and harmful bacteria. Professional upholstery cleaning sanitizes and kills toxic microbes and clears micro debris.
If your home or office features upholstered furniture, connect with us for a customized cleaning quote that will revive your upholstery. When you contact Action Restoration & Property Services, ask us about combining upholstery and carpet cleaning services to offer the best clean for your home.