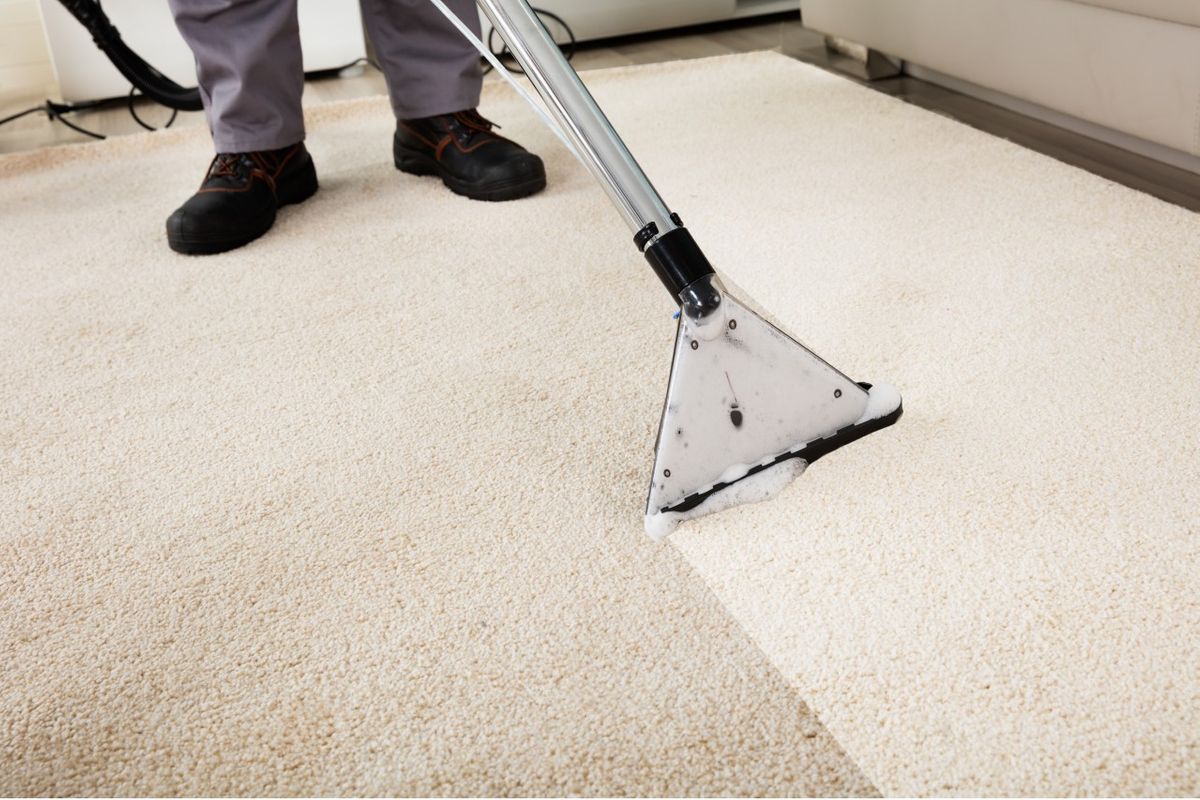 Carpet Cleaning FAQ
Action Restoration
Today, our cleaning technicians answer some of the most common carpet cleaning questions we're asked.
At Action Restoration and Property Services of Northern Colorado, we offer carpet cleaning as one of our main services. Of course, it is paramount to the success of our mold and water damage remediation services as well as smoke cleanup, but we also provide the service as routine in the absence of a traumatic event. Our carpet cleaning professionals can tackle any carpet project and leave behind a fresh, clean surface. Today, our cleaning technicians answer some of the most common carpet cleaning questions we're asked.
How long after carpet cleaning service can I walk on the carpet?
We recommend waiting approximately 6 hours before walking on the carpet after cleaning, just to ensure it has had the proper time to dry. If you need to walk on the carpet that was just cleaned, you can wear a protective covering on your feet to prevent tracking anything on the fresh surface.
How often should I have my carpets professionally cleaned?
For a normal household, we recommend having main rooms — living room, hallways, etc. — professionally cleaned at least every 6 months and the entire home deep carpet cleaned annually. For homes with heavy foot traffic, carpets where shoes are worn, or homes with children and/or pets, we recommend more frequent carpet cleanings — quarterly is a great option.
Will your carpet cleaning service remove pet urine?
For the most part, yes! If there is an area where the pet frequently urinates or places where the urine dried before it was cleaned, make sure to point it out to the cleaning technician so they can pay extra attention to those areas. Heavily stained areas may require several passes with the carpet cleaner and/or the use of special cleaning solutions.
Is carpet cleaning safe for kids and pets?
Yes! In fact, having your carpets professionally cleaned makes your home safer for your pets and children by removing harmful bacteria and other microorganisms living in your carpet fibers. All of our cleaning solutions and techniques are safe for humans, pets, and the environment!
Will professional cleaning harm my carpets?
Absolutely not. In fact, it's quite the opposite! Regular carpet cleaning by professionals removes harmful debris and dirt that is contributing to the breakdown of carpet fibers. Consumer reports suggest that regular carpet cleaning can actually extend the life of your carpets and rugs!
Do I need to do anything to prepare for my carpets to be cleaned?
Aside from booking your appointment, there isn't much else you need to do. If you'd like to move furniture or belongings out of the way to allow for cleaning beneath them, we recommend it. We also suggest vacuuming before your cleaning, but it's not necessary — we vacuum first, too!
How much does professional carpet cleaning cost?
At the risk of sounding vague, it depends. We offer several options to fit your budget and all of our quotes are custom based on square footage and a few other considerations about the area to be cleaned. For an accurate estimate, call us today!