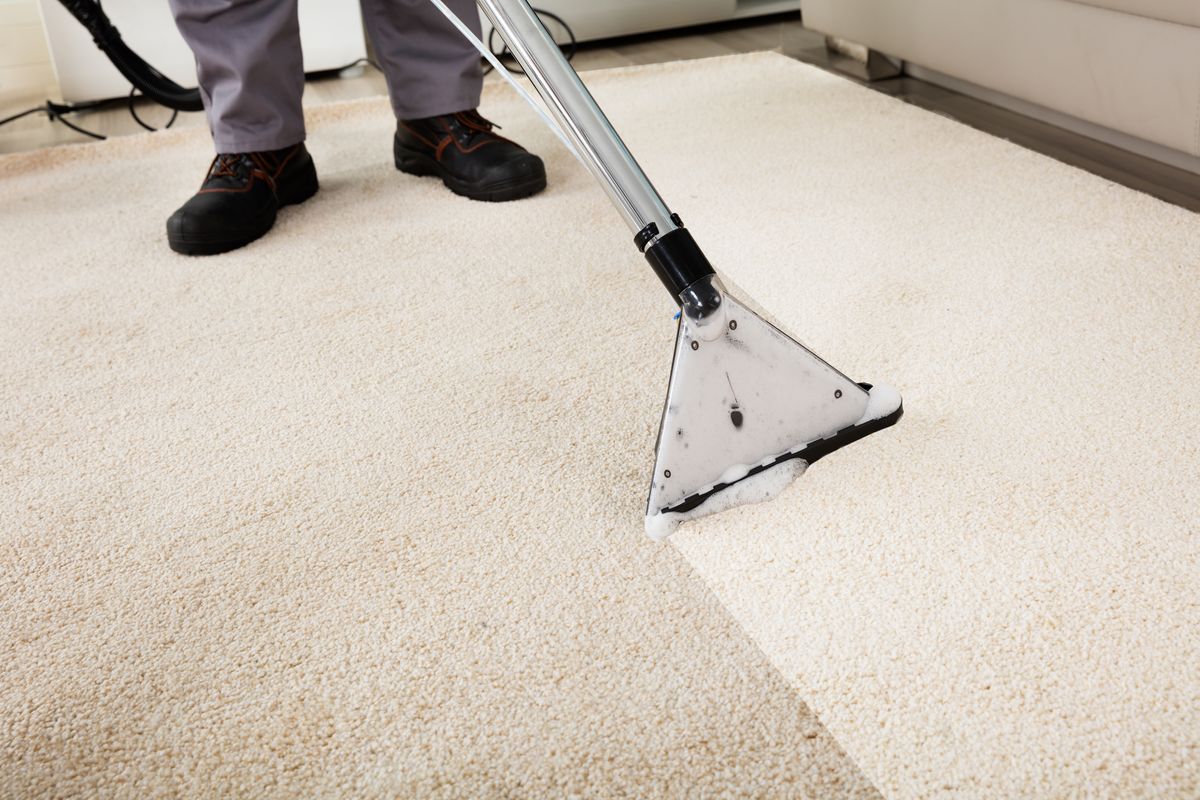 Carpet Cleaning 101
Action Restoration
Join our carpet experts will break it down and explain the basics of carpet cleaning.
Welcome to Action Restoration and Property Services where our number one requested service is carpet cleaning. While we are proud to be Northern Colorado's top-rated mold remediation and property restoration company serving Fort Collins, Greeley, Windsor, Loveland, and the surrounding communities for nearly two decades, we are happy that our disaster recovery services are not as in demand.
Many folks call us for their first carpet cleaning service as a response to some event. Whether it's that they are selling their home and want to clean before they show their house or they are cleaning up after an appliance leak, home, and business owners always seem to be blown away at the results and disappointed they didn't call sooner. Once our clients see the results of a deep carpet clean, they always have follow-up questions including "how do I get my carpets that clean?," "what's the process?," and our personal favorite "what's your secret?" In today's post, our carpet experts will break it down and explain the basics of carpet cleaning.
Step #1 Pre-Vacuum
Whether you vacuumed to prepare for our arrival or not (and, we prefer you do!), the first step is thoroughly pre-vacuuming your carpets. This is so that dirt, pet hair, pollen, and other contaminants don't turn into a supermud that gets ground into the base of the carpet during the cleaning process, and it helps prevent gunking up our carpet cleaning machines. During the pre-vacuum phase, furniture or fixtures may be moved to ensure all surfaces are cleaned.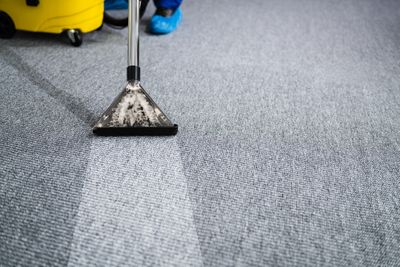 Step #2 Stain Removal
Professional carpet cleaning services will assess the stains prior to beginning the all-over clean to ensure that tough spots receive the specialized attention and specific remedies they require. For the most part, and for routine stains like dinginess in high-traffic areas, wine, Play-Dough, and pet stains, these can be lifted in the steam clean process. Stains like gum or repeat spots of pet urine may need to be pre-treated prior to the carpet cleaning process beginning.
Step #3 Carpet Steam Cleaning
Now it's time for the magic to happen! Our truck-mounted steam cleaning machine scours your carpet right down to the base of the pile, lifting out some of the most stubborn stains you have with just steam and suction. Since each spray from the machine is fresh water and the dirty water is emptied into our truck-mounted water receptacle, it keeps your house fresh and clean. Our industrial hoses and suction allow 90% of the water to be removed from the carpet, leaving them only slightly damp when the carpet cleaning process is complete.
Step #4 Allow to Dry Thoroughly
Although you can re-enter your home after an hour or two, it's best the longer you can wait. In the areas where carpets were cleaned, it's a good idea not to move furniture back into place until a total of eight hours have passed. This helps prevent moisture from being trapped underneath the furniture, potentially resulting in mold. Once the carpets are thoroughly dry — roughly 6 to 8 hours — you can resume life as normal.
Step #5 Post-Vacuum
Give us that fluff factor! A thorough post-carpet cleaning vacuum will revive the carpet fibers and restore fresh fluff. Post-cleaning vacuuming will also remove any stubborn dirt or particles loosened during the cleaning process to reveal the freshest carpets your home has ever had!
Step #6 Schedule Your Next Clean
The final step is keeping up with it by scheduling your next clean. We recommend you get an annual clean at a minimum, more frequently in high-traffic areas. At Action Restoration and Property Services, we can set you up on a regular maintenance schedule to keep your carpets fresh and clean. Connect with our friendly staff today to learn more about our carpet cleaning services and book your appointment.