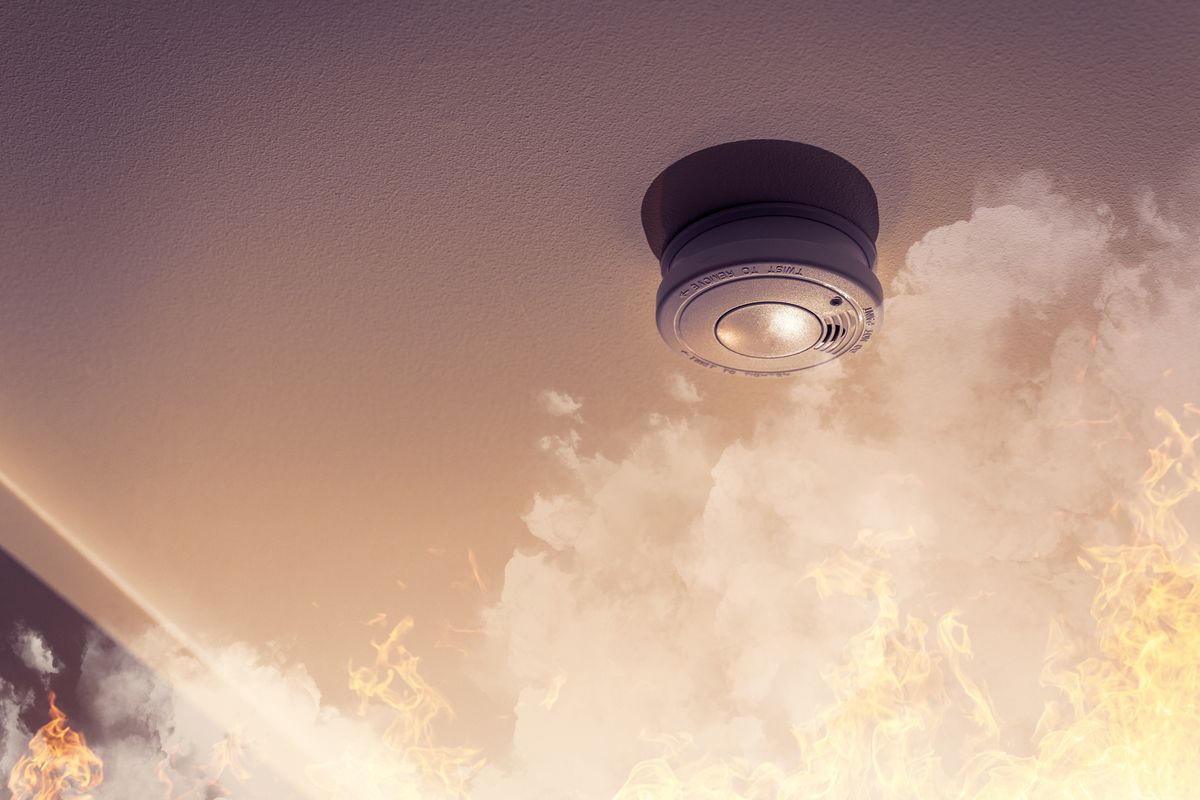 A Few Things to Know About Fire Damage Cleanup
Action Restoration
Our smoke and fire damage restoration technicians will share a few things that you should know about fire damage cleanup.
A fire is an emergency that no one can predict or prevent. It can cause significant damage to a home or business, and the aftermath can feel overwhelming and stressful. In such cases, fire damage cleanup is essential to restore the affected area to its original state. At Action Restoration & Property Damage, we have helped thousands of Northern Colorado families recover from smoke and fire damage. Today, our technicians will share a few things that you should know about fire damage cleanup.
Safety First
Before starting any cleaning or restoration work, it's important to ensure the safety of those involved. The first step should be to call for professional help from emergency services, followed by a reputable fire damage cleanup company. They have the expertise and equipment needed to contain the fire and smoke damage, and to ensure that the area is safe before any work is done. Once the firefighters are on the scene, make your next call Action Restoration.
It's Not Just About the Flames
While flames cause visible and significant damage to a property, smoke and soot are equally damaging and can be invisible to the naked eye. Smoke and soot can penetrate materials such as walls, fabrics, and furniture and leave behind a strong odor that lingers even after the fire has been put out. Professional fire damage cleaning companies like Action Restoration in Fort Collins can remove smoke and soot damage to prevent health problems and further damage to the affected area.
Quick Action is Crucial
The longer you wait to start the cleanup and restoration process, the more severe the damage becomes. The immediate aftermath of a fire is critical, and quick action can help prevent further damage and the growth of molds and mildew. Professional fire damage cleanup companies have 24/7 emergency services, with professionals with the experience and equipment needed to take immediate action and reduce the damage. The team at Action Restoration is only a phone call away!
The Importance of Proper Ventilation
Ventilation is critical in fire damage restoration as it helps to remove the smoke and soot particles from the affected area. The process involves opening windows, doors, and using fans to circulate fresh air in the room. Fire damage cleanup companies have specialized ventilation equipment that removes the toxic smoke and soot from the room efficiently and safely.
Water Damage is Common
Most of the time, a fire results in water damage due to the water used to put out the flames. Water can cause further damage to a property if it is not cleaned up quickly and correctly. Fire damage cleaning companies have the necessary skill and tools to extract water, dry and dehumidify areas effectively, and prevent any further water damage. At Action Restoration & Property Services, we specialize in water damage restoration and mold mitigation after fires are extinguished.
Professional Cleaning Products
Professional cleaning products are necessary for fire damage cleanup, as they can remove smoke and soot stains from carpets, walls, and furniture. Professional cleaning products are powerful enough to remove stains without damaging the furnishings or structure of the building. Fire damage cleaning companies have access to superior-quality cleaning products that are safe and effective in removing soot and smoke from affected areas.
Hiring Professional Fire Damage Cleanup Services is Essential
Fire damage cleanup is something that you can't handle without help. Hiring a professional fire damage cleanup company is necessary if you want to ensure that the job is done correctly, efficiently, and safely. Professionals can assess the extent of the damage, create a comprehensive restoration plan and use specialized equipment and techniques to restore the area to its original condition. At Action Restoration & Property Services we are here to help you and your home recover.
A fire can cause significant damage to your property and health. Fire damage cleanup is a complicated process that requires experience, skill, and proper equipment. Quick action, ventilation, water damage assessments, professional cleaning products, and hiring professional fire damage cleanup services are essential to get your property restored and avoid further damage. If you've suffered smoke or fire damage, contact the local team with the experience.